Exhibition stands design for trade fairs and events
Smart exhibit design solutions for optimal trade show results
get a quote
Our works

ITA.PRO specialized in
Fair stand design and constructions, all around exhibit service, furniture rental
A young and talented team assisted by artisans of guaranteed experience is at your service, to create unique and captivating projects that can interpret the needs of your business.
Design
Manage
Installation
We design, manage and install everything that revolves around the exhibition space. Starting from the bespoke exhibition stand design, modular booths system, trade show equipment, art exhibitions, customizing shops, outdoor events, up to the logistics of entire congresses.
We are focused to customer needs, we take care of every aspect of the project. We work throughout the national territory, from Rome to Bologna and Milan; from Italy to Europe, we follow you everywhere with our design.
We also deal with the processing of Plexiglas, personalized exhibitor design, finally we work the fabrics, with our tailoring workshop.
This is because an event in which you exhibit or present yourself is not just an exhibition stand, but a complete idea.
Filter projects
Let yourself be inspired
[searchandfilter id="205669″]
Events & congresses
Are you thinking about your next event?
Do you want an attractive fair stand design, which captures the attention and reflects the image of your company?
Or do you already plan to participate in multiple events and would you like an idea that allows you to save money, perhaps using the same modular stand for different spaces?
Are you instead looking for a company that can follow the complexities of managing an entire congress or any event?
So what are you waiting for to write to us and start your new project?
We are experts in exhibition stands made with metal structures that comply with the Nuvola fire regulations without affecting the design and quality, so what are you waiting for to contact us for your next stand at Cybertech 2020?
This year one of the major pharmaceutical events will take place in Milan, this fundamental hub for professionals in the sector represents an opportunity to display their products in the best possible way.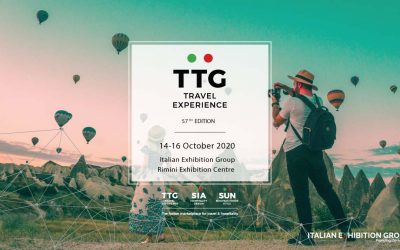 This year too, a fixed stop on the calendar will be this event, our tradition of stand design and construction at the Rimini fair is now consolidated.